India's frontrunner for biofueled aerial operations, SpiceJet, conducted the nation's first biofueled demonstration flight from Dehradun to Delhi.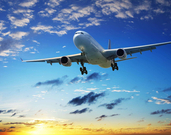 Another milestone in Asia's growing efforts to find renewable alternatives for jet fuel, the flight followed China's first cross-ocean biofueled flight last November.
According to a press release, SpiceJet intends to undertake further operations using a blend of 75% aviation turbine fuel (ATF) and 25% biofuel. SpiceJet claims that this has the potential of decreasing carbon emissions by 15%.
SpiceJet states that the fuel, sourced from the Jatropha plant, has been developed by the CSIR-Indian Institute of Petroleum (IIP), one of the constituent laboratories of the Council for Scientific and Industrial Research based in Dehradun.
The biofuel has also been recognised by American Standard Test Method (ASTM) and meets the specification standards of aerospace manufacturers Pratt & Whitney and Bombardier for commercial aircraft.
The press release also outlines that the International Air Transport Association (IATA) has set targets of increasing fuel efficiency by an average of 1.5% per year leading to 2020 as well as a reduction in net aviation carbon emissions by 50% by 2050, relative to carbon levels in 2005.
Sustainable fuel appears to be a significantly growing trend in the aviation industry. In October of last year, member states of the International Civil Aviation Authority (ICAO) agreed on a 2050 plan to ensure a significant percentage of conventional jet fuels were being substituted with sustainable alternatives.
"It [biofuel] has the potential to reduce our dependence on traditional Aviation Fuel by up to 50% on every flight and bring down fares," said Ajay Singh, Chairman and Managing Director of SpiceJet.
"India is the fastest growing aviation market in the world today and it is our responsibility to grow using clean and sustainable technologies."