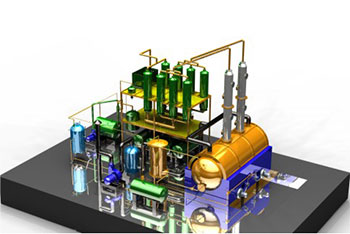 Distillation Equipment Business

Distillation Equipment Business – is a project that we use the special distillation and refining technology to get oil from sludge, engine oil, sump oil as raw material. We are the leading manufacturer in machinery, technology, marketing, research and development.

Technical and services
Technology business – in addition to equipment, material, technology, marketing, service and other aspects to provide clients with waste tyre oil refining, waste plastic refining, acrylic regeneration, used cooking oil refining, waste oil refining, waste food oil refining, straw refining, biodiesel, oil sludge refining and other program, we will pay more attention to these programs of advanced technology through cooperation, service, communication, transfer to share with our customers, help customers to improve technical level, production process, implement comprehensive orientation and deep cooperation with customers, with customers to establish long-term, stable and win-win relations of all-round cooperation.