Pyrolysis equipment business —- is our company resources recycling project by using the waste tires, waste rubber, waste plastic, acrylic and other organic solid waste as raw material adopts pyrolysis process to refine oil.
At present company have a number of patents and technology in the domestic leading. Completely having independent intellectual property rights and proprietary technology in coarse carbon black wet grinding processing technique and technology of waste plastics cracking unit in a row, waste rubber microwave pyrolysis reaction device automatically, shale horizontal continuous distillation device and dry distillation method, and other items. Solved common questions of continuous producing seal feeding under the high temperature, the material of sulfide, chloride corrosion problem of equipment, blocking problem, micro negative stability with pyrolysis problem etc. At present, company can supply integration solutions including themachinery, technology, marketing, research and development etc.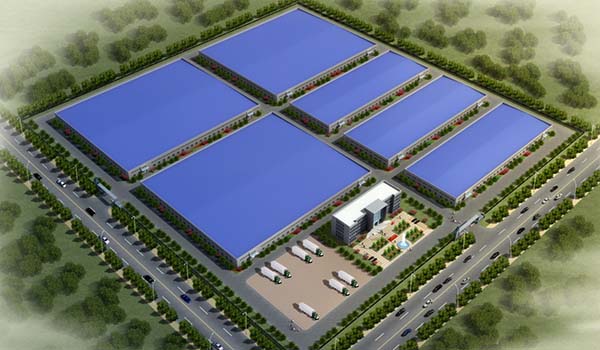 Pyrolysis Equipment Main Characteristics
* Inner of the pyrolysis line runs in micro negative pressure, the process can prevent gas leakage and it is environmental friendly;
* Horizontal and dual drive rotary structure, making equipment is heated evenly and expanding the life of using;
* Special process design can remove the corrosive gas effectively, reduce the equipment  damage by corrosion and reduce the pollution;
* The special structure near the outlet of the reactor can prevent pipeline blocking, the whole equipment is safer;
* Innovative multiple-stage separator brings the oil yield higher and better quality of oil;
* Automatic feeding system and deslagging system can help to save time and workers;
* New type countercurrent wet dust removal process can make the flue gas up to the environmental standard;
* New self-cleaning condensing system solves the problem of condensing tube obstruction;
* New design covers less area, higher oil yield, more safe and environmental;

Production Process
Pyrolysis Equipment Model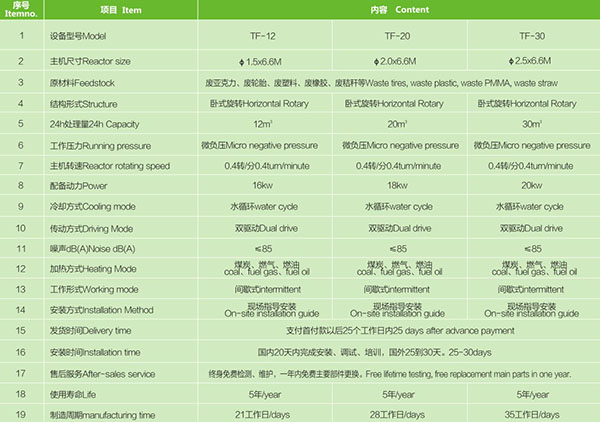 Raw Material Oil Yield
Oil yied/day
Waste tire/ rubber
Big tyres
45%–50%
Car tyres
40%
Bicycles and motorcycles tyres
30%–35%
Waste plastic
Fishing net
45%–50%
Safety net , farm-oriented film
Conwenient bags , weave bags
40%
Off cut of recycled paper mill
20%–30%
Final Product And Application
Final product of tire:
45% tire oil, 35% carbon black; 12-15% steel wire; 5-8%. Tire oil is also called fuel oil, can be directly sold (they are also used for processing or used for boiler combustion, bath center, restaurants, burning fuels such as floor brick) or deep processing into organic solvent with refining equipment and automotive fuel, etc. Carbon black can be directly as a fuel sales, also can use carbon black refining processing equipment, this equipment has two kinds of models, a kind of model can be processed to 300-1000 purpose, end products can do tire rubber or filling material, a kind of model can be processed to 1000-2500 purpose, end products can do industrial carbon black, printing ink, etc. Plastic oil, fuel oil, also called direct sales or used as fuel. Plastic quality of carbon black a little almost used as fuel.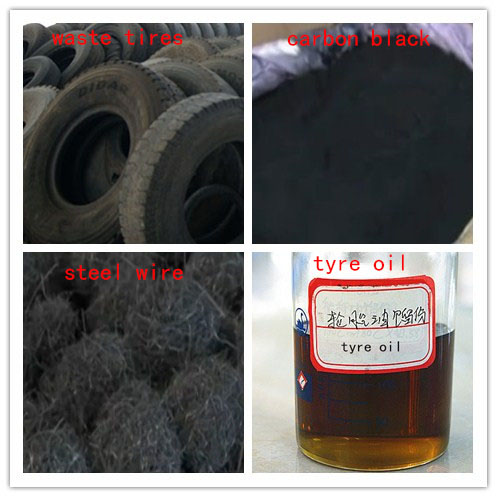 Note: The final products of other waste materials produced with the identical.
Pyrolysis Equipment Safety
Our company based on scientific development and harmonious and efficient concepts, always insist on safety first. In manufacturing, materials all according to national standards. Under the production of micro negative pressure, micro negative pressure system will be able to prevent the gas leakage. Non – condensable gas C1 to c4 organic hydrocarbons are the main components and hydrogen chloride and sulfur, formic acid, acetic acid and other corrosive gases, directly burning will have a very serious corrosion of equipment, or even cause a serious accident.
Our production process at present, using the latest new programed overpressure automatic blast replaces the pressure relief valve, and set up a system pressure relief device, the pressure balance guarantees the operation of the equipment.
Summary Of The Product
Company's micro negative pressure Rotary device has a number of national invention patents, advanced technology, sophisticated technology. The devices are made of high-quality steel products during the manufacturing process and equipment in accordance with national standards making. Equipment Under the production of micro negative pressure, micro negative pressure system will be able to prevent the gas leakage. The whole process of running environmental pollution – free, full electronic monitoring system, simple, stable, safe and reliable.