With the rapid development of the world automobile industry and transportation industry, the demand of all kinds of tires are increasing day by day.So the waste tire problem has become serious to environment. How to dispose the waste tires also become more and more important in every countries. except the tire pyrolysis machine, the rubber powder production line is another new develop and design equipment used for recycling waste tires to rubber powder for recycle use.Rubber powder production line is used for processing used tires and rubbers to fine rubber powders.
Waste rubber powder production line consists of broken plastic machine host and auxiliary two parts, which is special equipment used for processing waste tires (steel tire or line tire) into rubber powder and also used for processing waste rubber into powder.

Waste rubber powder production line auxiliary equipment: circle wire separator (for steel tire), cutting ring machine, cutting strip machine, cutting dice machine; shaker screen machine , conveyor, vibration and magnetic separator machine,
feeder; wire and powder magnetic separation (two magnetic separation) and other components.
In order to meet market demand, customers generally requires 80-100 mesh powder, therefore, also need fiber splitters and fine rubber mill to extract high-precision powder to achieve customer satisfaction .
The main parts of the process is as the follows: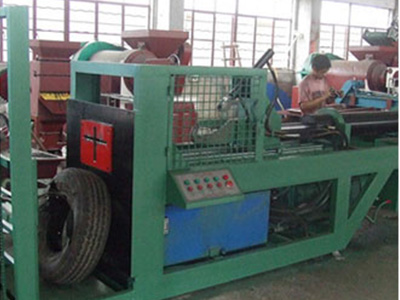 Hook Wire Drawing Machine
1. Model: 1200
2. Capacity(pcs/h): 60-120
3. Handing tire(mm): ≦Φ1200
4. Motor(kw): 18.5
5 .Overall dimensions(mm): 2300*2000*1530
6 .Weight(t): 6.5
Hook Wire Drawing Machine can pull the steel from bear inside the tire completely, then, the tyre will be easy crushed and cut
---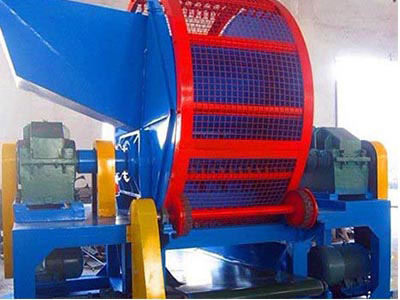 Tire Crusher
1.Model: 900,1200
2.Capacity(t/h): 1-3 Or 2.5-5
3.Feed Size(mm): ≦Φ1200
4.Motor(kw): 20*2+1.5+0.5 Or 45*2+3
5.Spindle speed(rev/min): 16 Or 24
6.Overall dirmensions(mm): 2000*2500*2800 Or 4000*3400*3700
7.Weight(t): 6.8 Or 18
Tire Crusher can be used to shred used tyre into rubber block. The main parts includes: tire hoist, power system, knife set for shredding.
---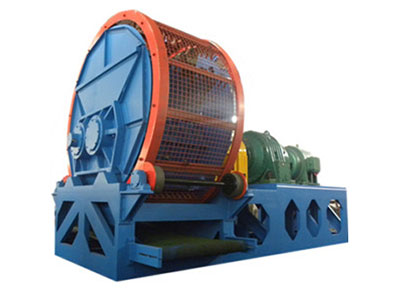 Tire Cutting Machine
1. Model: J3000
2. Capacity(pcs/h): 60-120
3. Handing tire(mm): ≦Φ3000
4. Motor(kw): 18.5
5. Weight(t): 25
Tyre cutting machine is only used to cut whole tire if its diameter is larger than 1200mm. If size of tire is less than 1200mm, it will not need this step.
---
Belt Conveyor
1. Mode: 500、650、900、13000
2. Capacity(pcs/h): 1000-10000
3. Conveying Length(m): 4-10
4. Conveying height(m): 1-5
5 .Conveying width(m): 500-1300
6 .Conveying speed(m/min): 10-30
This conveyor is designed to convey the whole tire and rubber block
---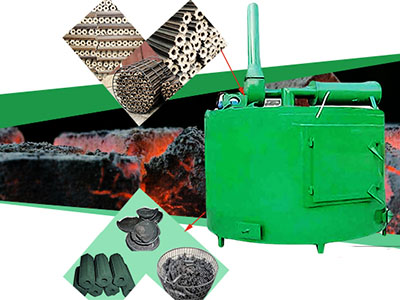 Coarse Crusher Machine
1. Model: 1000
2. Feed size(mm): 50*50
3. Specification of the Material(mm): 2-15
4. Capacity(kg/h): 800-1600
5. Motor power(ke): 37
6. Overall dimensions(mm): 2000*1800*2500
After tires have been crushed by tire shredder, its size is about 50mm; then they shall be crushed by coarse crusher. Coarse crusher can crush rubber block into small size of 2-15mm.
---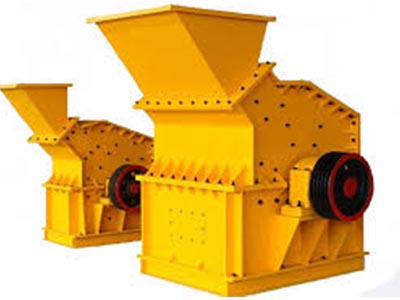 Fine Crusher
1. Model: 300
2. Feed size(mm): ≤20
3. Output size(mm): 2-3
4. Capacity(t/h): 1.5-2.5
5. Motor power(kw):30
6. Overall dimensions(mm): 1400*1100*1900
7. Weight(t): 2
This machine can crush rubber into small granules with 2-3mm.
---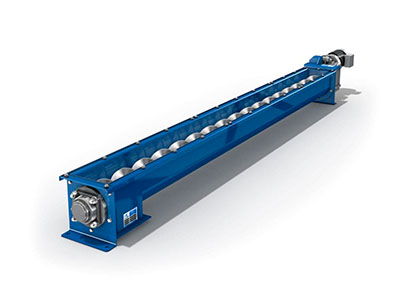 Screw Conveyor
1. Model: 36,44,70
2. Processing amount (Kilogram/hour): 500-1500
3. Conveying length (m): 3-8
4. Screw speed (r/min): 60
5. Motor Power (Kw): 1.1-3
6. Weight (t): 0.15-0.8
This is conveying equipment that can connect with each machine
Feature:
1. To granulate waste tires into fine rubber powder with steel and fiber completely recycled at ambient temperature.
2. High purity of rubber powder is 99%.
3. Low energy consuming and good performance-cost ratio.
4. High autoimmunization, fewer labors requirement.
5. Unique design, high output and long service time.
6. In line have dust remover, equipment running pollution-free, meeting the environmental requirement of the government.
Advantages:
1.This production line is environmentally friendly, there is free of odor, waste water and residue. It is researched and developed by our technical personnel, and combined with advanced technology at home and abroad, and it has obtained a dozen patents.
2.It is controlled by automatic PLC, with easy operation and high efficiency