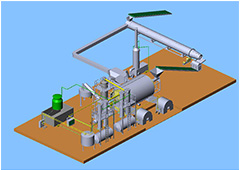 With the rapid development of the world automobile industry and transport sectors, the demand for all kinds of tires is increasing rapidly. Waste tire problems become serious enough to environment. How to dispose of waste tires has become increasingly important.Here are different ways disposing the waste tire following.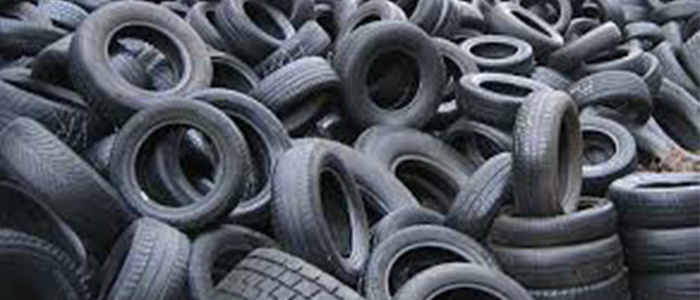 1.Tire crusher machine
When you want to disposing waste tire ,used as a filler or building material directly
Waste tire — Hook wire drawing machine — tire cutting machine — tire shredder
Hook Wire Drawing Machine can pull the steel from bear inside the tire completely, after that, the tyre will be easy crushed and cut.
Tire cutting is uesd to cut off the tire block and strip, apply to cut all kinds of diagonal tire, rail tyre and tyre strip.
Tire crusher machine that breaks the tire strips from the tire crusher into 6-12mm powder granules at normal temperature.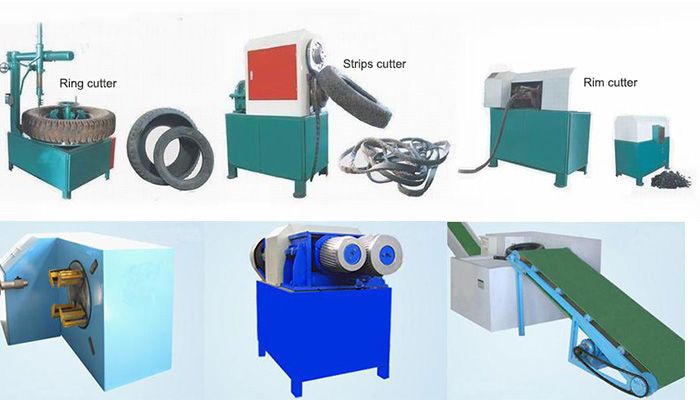 2.Using the rubber powder production line.
Rubber powder production line is used for processing used tires to fine rubber powders. Not only this, the rubber powder equipment can separate the three major raw materials contained in tires rubber, steel wire and fiber once for all. Then through the rubber reducer can restore the used tires and rubbers to the conditon before vulcanization, which can be used for making all kids of rubber products, so as to achieve the waste recycling.
The rubber powder production line includes as follows: cutting ring machine, cutting strips machine, cutting blocks machine, steel separator, crusher, vibrating screen, magnetic separation
Process flows
Waste tire–cutting circle–cutting strip–cutting dice–crushing filtering — magnetic separating filtering–finished products–rubber powder/steel wire/nylon
Feature
1.the cutting machine is used for cutting diameter in 650 – 1200mm tyre
2.the machine is mainly crushing waste tire into powder
3.the efficiency of this crusher machine is very high
3.Pyrolysis process
Pyrolysis is a green technology to solve tire and other kinds of solid wastes which are becoming the serious issues nowadays. The fuel oil, one kind of end products extracted from the pyrolysis process, is often used for producing heat, electricity, steam and so on. Besides, we can also get carbon black /steel wire and combustible gas. Among of which have wide applications.
Process flows
Waste tire—-Hook wire drawing machine–tire cutting machine–tire shredder — belt conveyor–Reactor–pyrolysis oil/carbon black/steel wire /Combustible gas