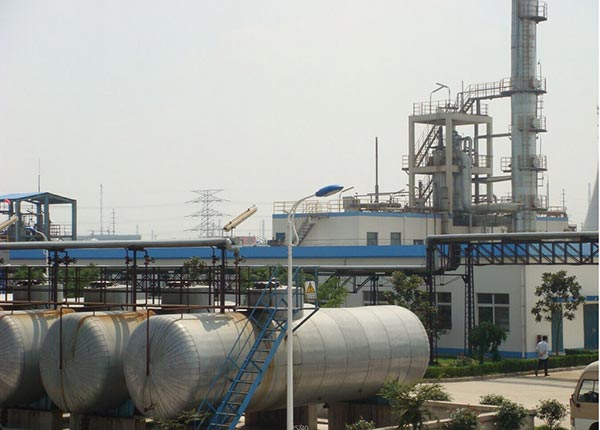 On 30 August 2018, bioethanol trade association Growth Energy announced in a press release that it, alongside the Renewable Fuels Association (RFA), has decided to file a lawsuit in federal district court against the US Environmental Protection Agency (EPA) and the Department of Energy (DOE) for improperly denying access to agency records, particularly those surrounding Renewable Fuel Standard (RFS) exemptions, under the Freedom of Information Act (FOIA).
An alleged increase in the amount of RFS waivers has been the focal point of the longstanding dispute between the ethanol industry and the EPA. In May of this year, the RFA filed a lawsuit against the EPA alongside other prominent members of North America's ethanol industry for the EPA's decision to exempt several refineries across the nation, saving the oil corporations an estimated total of $170 million (€145 million).
This ongoing lawsuit against the EPA is due to an unwillingness to release records accounting for the alleged significant increase in RFS exemptions in the last five years. According to the press release, the EPA proposed a rule in 2016 establishing that information surrounding these small refinery exemptions would be made accessible to the public although it has since refused the RFA and others access.
"EPA has admitted that such information should not be treated as confidential," said RFA President and CEO Bob Dinneen. "So, why is EPA continuing to hide this information from public scrutiny?"
Exemptions from the RFS were put in place to assist smaller refineries that are in economic hardship. These smaller refineries are categorised as facilities that are producing less than 75,000 barrels of oil per day. However, larger oil corporations have been applying for waivers regardless, as individual facilities owned by the companies are still eligible – saving them millions of dollars.
A week prior to the ethanol industry's lawsuit against the EPA in May, Reuters reported that Marathon Petroleum, North America's second-largest refiner, had applied for RFS waivers under these circumstances. Before this in April, the EPA exempted three of prominent refiner Andeavor's facilities from the RFS to subsequent outrage from the ethanol industry. Andeavor's net profit in 2017 was approximately $1.5 billion (€1.3 billion).
RFA President and CEO Dinneen finished his statement with the following: "We will continue to fight and take every action necessary to ensure the RFS is implemented and enforced as intended by Congress."