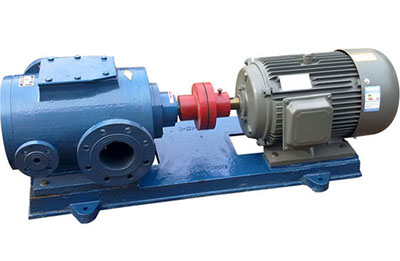 Advantages:
1) Conveying liquid stationary, no pulse, no stirring, little vibration, low noise.
2) Very strong selfpriming performance, heterogeneous mixing to lose, gas rate is not higher than 80%, sand concent not higher than 500 g/m3.
3) The outer bearing structure, adopt independent lubrication, can transport all kinds of lubricity medium.
4) The synchronous gear drive, two rotor between contact, even for a short time idle also just as well.
5) Pump body with heating jacket, can transport all kinds of clean or containing solid granule of low viscosity and high viscosity medium (general particle diameter less than 0.12-0.2 mm)
6) The correct selection of materials, and even can transport a lot of corrosive medium.
7) Double suction type structure, no rotor axial force.
8) Mechanical seal or bellows mechanical seal, with long life, less leakage, wide application characteristics.
Working scope:
1) Max pressure:4.0MPa
2) Capacity :1~300m3/h
3) Temperature:-20~350 centigrade
4) Medium viscosity:3-760cst